About
Doc Marcia Acupuncture & Chiropractic
It's time to take control of your well-being! 🕑
Welcome to Doc Marcia Acupuncture and Chiropractic – your trusted local chiropractor in Lake Wylie Business Park. We are conveniently located to residents living in South Carolina communities such as Fort Mill, Rock Hill, Clover, Lake Wylie, Tega Cay, and York, as well as Gastonia and Belmont, North Carolina.
Doc Marcia's core belief is that many of today's long-term, painful and debilitating ailments can be prevented through better lifestyle choices. She also believes that many of these conditions can be managed through a holistic approach. The care you receive through Doc Marcia will be comprehensive – focusing not just on the symptoms, but on the cause and prevention through lifestyle modifications.
She provides comprehensive treatments through spinal manipulation, digital x-rays, physiological therapeutics (including rehabilitative exercises), cupping therapy, and nutritional counseling. Doc Marcia also recognizes the benefits and importance of a multidisciplinary method to patient care. If your health condition necessitates medical or other attention, we have great referral partnerships with multiple providers.
Doc Marcia Acupuncture & Chiropractic has built a reputation for being one of the best acupuncture and chiropractic centers in the Lake Wylie, SC, area.
We look forward to helping you, Take control of your well-being! To schedule an appointment, click here to submit an online request for more information or simply give us a call at ✆ 803-746-5700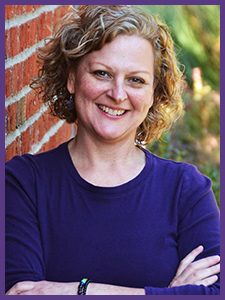 Meet Dr. Marcia Nibert
---
Dr. Marcia Nibert,a native of western Pennsylvania, completed her undergraduate studies at Indiana University of Pennsylvania.   She moved to Spartanburg, SC and graduated in 1993 from Sherman College of Chiropractic. With a move to Rock Hill, SC, Dr, Nibert began practice at Oakland Avenue Health Center.   Then, in 1997, she started her own practice at Advanced Care Clinic on Ebenezer Road in Rock Hill,
After practicing for several years, Dr. Nibert received a Fellowship in Acupuncture from New York Chiropractic College and began to her work as an acupuncturist.
In the time following having two children, Morgan and Wyatt; Dr. Nibert took a break from seeing patients to stay at home with them.  Looking to further her career, Dr. Nibert then attended Mercy School of Nursing in Charlotte, NC and graduated in 2009.  She worked in critical care nursing for two years at Caromont Regional Medical Center.  Realizing her passion for taking care and educating patients from a complementary healthcare view, Dr. Nibert joined the team at Lake Wylie Family Chiropractic.
When not taking care of her patients, Dr. Nibert enjoys spending time with friends and family while cooking, going to farmer's markets, reading and doing yoga.
Certified & Licensed
National Board of Chiropractic Examiners certified
National Certification Commission for Acupuncture Certified
Licensed By South Carolina
Member
South Carolina Chiropractic Association
Lake Wylie Chamber of Commerce